Coronavirus Cleaning and Disinfection
COVID-19, MRSA and Staph Cleanup Services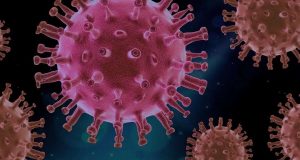 Fast and Confidential Cleanup and Disinfection –  NY, NJ, CT and MA
Safety is critical in offices, schools and daycare centers, hospitals and medical facilities, and commercial buildings. When a disease emergency strikes, getting the problem solved quickly and completely is essential.
We provide commercial cleanup services for coronavirus (COVID-19) disinfection. The coronavirus (COVID-19) outbreak is a serious situation in 2020, and we understand the importance of keeping you and your employees healthy and safe.
Previous and current outbreaks of infectious diseases are well-documented. The coronavirus, bird and swine flu, H1N1 influenza and staph infection are dangerous enough. But MRSA, or Methicillin-resistant Staphylococcus aureus infection, is caused by a strain of staph bacteria that's become resistant to ordinary antibiotics.
Other superbugs, such as clostridium difficile (Cdif) and ribotype 027, have also invaded the U.S.
Infectious diseases can be transmitted not only from physical contact, but also through bodily fluids, contaminated objects, and airborne inhalation. These biohazards can be deadly to those with a weakened or compromised immune system.
Standard cleaning procedures are not effective in fully decontaminating and eliminating these biohazards.
If you have an infectious breakout, you'll need professional help to provide testing and eliminate the problem. For biohazard emergencies, we provide testing, cleaning, disinfection and prevention for COVID-19, MRSA, Swine Flu, C-Diff, and Staph infection.
H&H Environmental Construction and Consulting provides:
Commercial coronavirus cleaning and disinfection
Commercial disinfection, office disinfection
MRSA testing and other disease testing
Cleanup and sanitation for Staph infection, C-DIFF, Ribotype 027 and other infectious disease
BioHazard building cleanup
STAPH, MRSA and Cdiff cleanup for offices and commercial sites
Commercial, educational, athletic, recreational and medical facility cleanup
Worried about the presence or spread of an infectious disease or require an infection cleanup? We can help. Call us at 888-250-6653.

Image courtesy of digidreamgrafix at FreeDigitalPhotos.net
Beyond Cleanup, Complete Office and Commercial Decontamination

H&H Environmental Construction and Consulting will provide you with a cleanup and sanitation plan tailored to your situation. We are well-trained and we meet all EPA guidelines for the removal and disposal of infectious material.
Time is of the essence in a biohazard emergency. To eliminate infectious bacteria and viruses, surface cleaning is just the beginning. The risks of infectious diseases such as COVID-19, Bird Flu, Swine Flu, and staph infection require professional biohazard cleanup to fully eliminate the contaminants.
H&H Environmental uses use high-quality, EPA-registered disinfectants and sanitizers to clean surfaces. (EPA Reg. No. 10324-131-72786) Our hospital-grade disinfectants are specifically rated to kill MRSA, CDIFF, STAPH and other contagious pathogens.
Extensive followup testing and verification ensures that cleanup is complete. ATP (adenosine triphosphate) surface tests help ensure that all surfaces are hygienically clean, guaranteeing a truly safe environment.
Put our experience and skill to work for you! We provide medical cleaning and building sanitation services in NY, NJ, CT and MA.
To learn more about our cleanup and decontamination services, call us at 888-250-6653.