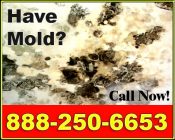 Mold Prevention Tip
Make sure other areas around your foundation are graded so that rainwater does not flow toward the house. Do not put gardens or plants too close to your foundation so that watering them could cause water to flow toward your house. If you water your lawn with a sprinkler, make sure the water does not hit your house or the area next to the foundation.
Call us today for a free consultation!
Saddle Brook Mold Testing and Removal Services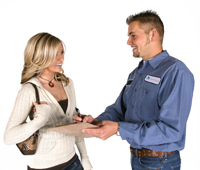 As an industry leader, H&H Environmental utilizes the most state-of-the-art mold sampling and testing equipment available. Our technicians are expertly trained in all forms of mold detection and removal. With thousands of local mold inspections and mold remediation projects completed, we can handle projects of all sizes, ranging from small residential homes to corporate and industrial facilities in Bergen County.
Saddle Brook, New Jersey Mold Removal
We specialize in the following services:
Black and toxic mold remediation from walls and crawlspaces
H&H Environmental Provides:
Free consultations
Indoor air quality testing
Saddle Brook mold testing and Saddle Brook mold inspection
Saddle Brook mold removal and remediation / abatement
Mold treatment to prevent future mold and mildew growth
Public adjuster services, if needed
Direct billing to your insurance company
Indoor air quality testing needed with home sale purchases
Written transferable warranties on all jobs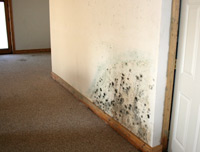 We keep up-to-date information on industry standards and regulations, use top-of-the-line, environmentally friendly products, and we provide the best guarantees and warrantees in the industry. Read what others say about our work.
From the smallest one family home to a condominium complex, our warranted process provides the ultimate safeguard for families and homes in Saddle Brook.
All our products are environmentally friendly, and very green.
We accept all major credit cards. Call us today at (888) 250-6653!